NIMD Country Programme
Niger
What we do
Niger, like its neighbours Burkina Faso and Mali, faces major security challenges, and this situation is closely linked to the challenge of governance.
In 2021, Niger experienced its first democratic transfer of power, when an elected President replaced the incumbent following democratic elections. However, political tensions remain between opposition parties and the government. Islamist militancy is also an entrenched problem for the government, and efforts to tackle the various security threats have resulted in curbs on democracy and civil liberties.
Maintaining a dialogue between political actors as well as between the government and the people is crucial when navigating such challenges. NIMD has worked in Niger since 2020, and draws on its experience in fragile and conflict-afflicted settings to assist in the development of transparent democratic processes and creating pathways for access for people from all communities, with a particular focus on women and young people.
Youth & Inclusivity
Niger is one of the world's youngest countries, and ensuring a connection between decision-makers and young people is crucial for the development of democracy, as is opening up pathways for young people to have a voice in the future of their country. Much of NIMD's work in Niger is focused on capacity building for young people to raise their awareness and increase their political and civic engagement.
NIMD works to promote democratic values in Niger through a training and education project for young men and women who aspire to be leaders, in collaboration with Alternative Espaces Citoyens (AEC). The political and democratic schools pilot project implemented in 2021 trained 16 young civil society activists on the fundamentals of democracy and civic engagement, and 25 young political party activists on political practice based on democratic principles.
In 2021, NIMD organized a number of awareness-raising events and roundtables in partnership with AEC and SOS Civisme Niger. We devised innovative methods to reach target audiences such as skits, TV debates and other initiatives to engage youth and civil society groups.
Women's Political Participation
Faced with the inequalities between women and men in their participation in public life, the government of Niger in June 2000 adopted a quota law which sets a minimum threshold of representativeness of both men and women in the management of public affairs. This law has made it possible to move from one female parliamentarian in 1997 to 50 in 2022, meaning women make up 30% of the legislature. This significant presence of women in parliament needs to be consolidated and strengthened, and NIMD Niger works towards that goal by ensuring that women's participation is embedded in all our programming in Niger.
Understanding the barriers to participation is key, and in 2020, NIMD teamed up with the Westminster Foundation of Democracy to produce a report on the Cost of Politics in Niger. The report showed that many women are excluded from entering and participating in politics because they cannot afford it, and offered recommendations for policy makers.
Meet The Team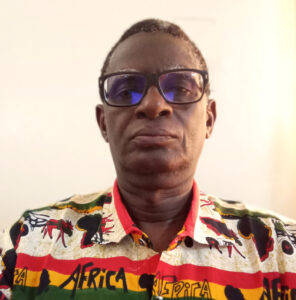 Ibrahim Ba
Country Director, NIMD Niger
At the country office in Niamey, Ibrahim Ba is the Country Director.
Salima Ahmadou
Programme & Knowledge Advisor, NIMD
Salima Ahmadou is the focal point in The Hague working with the Niger team.
Who We Work With
NIMD's work in Niger is funded by the Dutch Ministry of Foreign Affairs under the Power of Dialogue programme. The Power of Dialogue consortium is made up of NIMD, Gorée Institute, Akina Mama wa Africa, and Centre des Études Méditerranéennes Internationales, and seeks to enhance collaboration of political and civic actors to participate in accountable political processes. At national level, NIMD also collaborates with national NGOs and civil society organizations to ensure ownership of results by target groups.