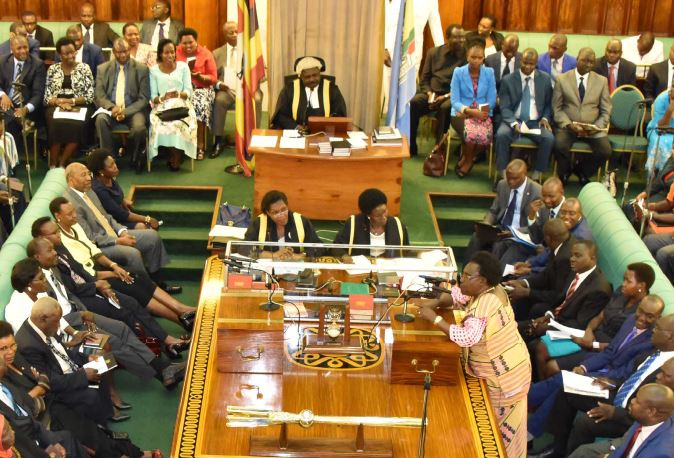 Cost of Politics research: Women and young people in Uganda priced out of politics
29-10-2020
NIMD has teamed up with the Westminster Foundation for Democracy (WFD) to research how money affects politics in Uganda.
Across the world, money can greatly influence access to politics, with the cost of running a political campaign proving prohibitive in many countries. At the same time, potential for vote buying can unfairly concentrate power in the hands of those who can, and are willing to, pay for it.
The Cost of Politics research, which was carried out by the Public Policy Institute (PPI) and supported by NIMD and WFD, has found that many Ugandans – particularly women and young people – are excluded from entering and participating in politics because they cannot afford it.

Download the report here.
The cost of politics in Uganda
The research has found that a candidate in parliamentary elections can spend up to 210 times the average income of a Ugandan on their campaigns. In a country where one in five people live in absolute poverty, there is no doubt that these exorbitant costs prevent many aspiring politicians from effectively running for election.
"This report shows that, in Uganda, while money does not guarantee success in an election, if you don't have enough money then you don't stand a chance." Joseph Munyangabo, Country Representative of WFD Uganda
The study also highlights several factors which drive up the cost of entering politics. These include weak enforcement of rules around campaigning; parliamentary privileges and high salaries, which act as an incentive to enter politics; and lack of understanding among voters of their rights.

The report was launched on 28 October, during a round table bringing together representatives of political parties, civil society, the media, academia and parliament.
Women and young people
The report found that women and young people are disproportionately affected by the high costs of politics in the country.
Although females and young people make up 51% and 77% of the population respectively, they are still particularly under-represented in public life.
To compound this, these groups suffer from unequal access to funds and resources. The report found, for example, that while four out of five male candidates successfully secured loans to finance their campaigns, this was the case for just under one out of five women candidates.
"The skyrocketing cost of politics is an enormous threat to the kind of inclusive politics that is necessary for equitable development and sustainable peace in Uganda." Frank Rusa, Country Representative of NIMD Uganda
NIMD Country Representative, Frank Rusa, presents the report findings (see 9:50-15.40)
What's next?
Both WFD and NIMD work in Uganda to promote peaceful, just and inclusive politics, and ensure women, young people and other marginalized groups are equally included in formal and informal politics.
The Cost of Politics research is one step in this process. By making the high cost of politics visible, and encouraging an in-depth conversation about the consequences this has on equality, we hope to make the first steps towards change. We hope to give civil society the tools they need to work towards this change. And we hope to influence politicians and decision-makers who have the power to change legislations and norms around elections and campaigning.
The Cost of Politics studies worldwide
The Uganda Cost of Politics study is part of a series, which NIMD and WFD are carrying across many of their programme countries, including Benin and Mali. Through interviews with politicians and political party members, we delve into the true toll that money in politics takes on inclusiveness and political participation. As well as sparking conversations and change within countries, the findings will feed into our work towards inclusive politics across all our programmes.