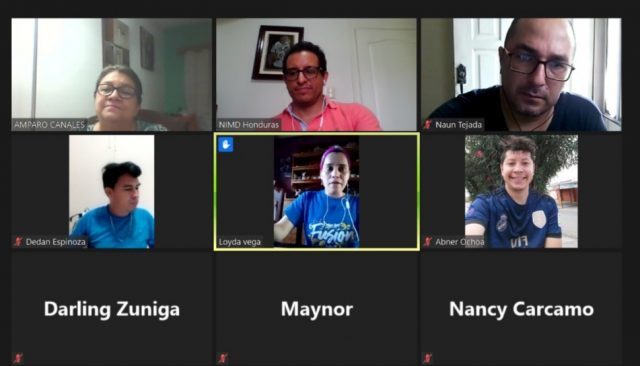 NIMD Honduras: Online training for political parties and young people
16-06-2020
Convinced that the path towards sustainable democracy starts with trust in politics and political institutions, NIMD Honduras is holding a series of online training days for political party representatives and civil society.
Over the next 10 months, we will hold 125 training days, for 2000 political party representatives. These people will come from 7 political parties, from across the political spectrum.
With the exception of NIMD's Democracy Schools, these training days are part of NIMD Honduras' PROdemos project, funded by the EU.
The training
NIMD Honduras is organizing four different types of training.
1. Youth meeting to analyze the national reality
This training day is for young people involved in national civil society organizations.
2. Training for governing bodies of political parties
This series of training sessions will be rolled out in seven regions across Honduras, targeting high-level representatives of seven political parties.
3. Training day for leadership in parties
These days aim to help political party representatives to build their skills so that they can work towards more transparency in their work, and increase citizen participation in politics.
4. Democracy School training
In our Democracy Schools, young politicians and civil society leaders come together (in this case, digitally) to build their network and learn about human rights, equality, ethics in politics, social justice and other democratic principles.
What the participants all have in common is their high potential to make a democratic impact on politics in Honduras.